... the all-inclusive software for your trading company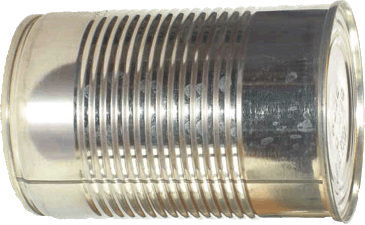 Topic
GROUP
Essentials for a trade business software in today's world:
Internet technology, and …
Complete see Software/1,2 for details
CMStrade is one software for the front, mid­d­le and back offices, for trade and bu­si­ness tran­sact­ions, multi company, cur­ren­cy, com­mo­di­ty, so all your departments profit.
Use all or only some, but each de­part­ment's software is full-fea­tu­red and all work se­am­less­ly together, more ef­fi­ci­ent than using se­pa­ra­te sof­t­wa­re from different vendors.
Standard
CMStrade is standard, the sum of +30 years of ex­pe­rien­ce. Being stan­dard, it is com­ple­te, ready, of high qua­li­ty and low cost.
Why risk with a mix of spreadsheets, word-pro­ces­sors and an accounting system, or, pay dearly and wait for custom soft­wa­re, hoping your needs were understood?
Integrated
CMStrade has implemented all the tr­ade, bu­si­ness and trade-business in­te­gra­tions. So you input each data only once and it is then available wher­ever nee­d­ed.
Integration saves resources, voids te­di­ous re­con­ci­liations and fortifies controls. Your com­pany will be smoothly efficient and bet­ter sheltered from unwelcome sur­pri­ses.
Live - true real-time
CMStrade is more than real-time. The com­ple­te sof­t­wa­re - not just the trade po­si­tions - very efficiently au­to-re­fres­h­es all displays that could be using any new/changed data.
React on-the-spot as a report, e.g., ba­lan­ce sheet, up­da­tes itself automatically when col­lea­gu­es post transactions or alter data. No need for a refresh button!
Independence see Facilities for details
CMStrade, being standard, can offer po­wer­ful cus­to­mi­sa­tion. You can safely - without voiding support - cus­to­mi­se forms, reports, even tran­sac­tions; ac­coun­ts, texts, etc; lay­outs, menus, se­cu­ri­ty, etc.
You can thus parameter - even program, in non-proprietary languages - the sof­t­wa­re yourself to fit your company instead of re­ly­ing on its sof­t­wa­re ven­dor, plus paying for the de­lay, cost and maintenance.
Cost saving see Pricing for details
CMStrade costs a low flat annual fee per simul­ta­neous user, plus free what most ven­dors char­ge extra: updates, up­gra­des and programming of useful suggestions.
These economies are another advan­ta­ge of stan­dar­di­sation. Plus, being one sof­t­wa­re, you save time and money not buy­ing, main­tain­ing and ope­ra­ting separate softwares.
Copyright © 1975-2009 CMS Computer Management System SA, Switzerland. All rights reserved.
These webpages are best viewed with Internet Explorer® and are Firefox® & Opera® compatible.
JavaScript is disabled in this browser. Please enable it (see browser's Tools, Options) so that you can view the website correctly .